Esteemed EUEW Community,
I am really looking forward to welcoming all EUEW registered delegates to Barcelona next month, at our first Annual Business Convention since 2019.
We now have more than 250 participants from 20 countries representing over 120 companies.
This year, we have the pleasure to host big delegations from several countries: Belgium, France, Germany, Italy, the Netherlands, Spain, Switzerland and the UK, with the kind support of the members of the EUEW Board of Directors and the valuable contribution of the EUEW Members of the Advisory Council.
Same as in past years, the success of the EUEW Annual Business Convention this year and its high standards of excellence are maintained with the priceless support of our new and returning partners: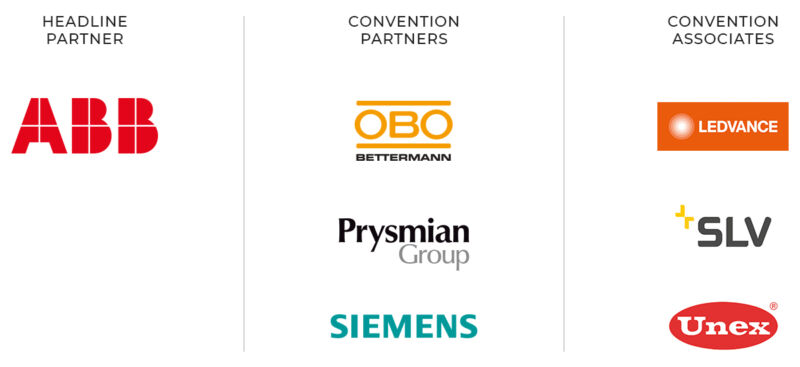 There is some good news to share in respect to the COVID situation in Spain as well. The situation has significantly improved to the point where the authorities recently lifted some of the previous restrictions. However, I would like to assure you that we will be carefully observing all measures in place at the time of the convention.
In case you didn't have a chance to register for the EUEW 2021 ABC yet, you can use this link and still register. We are very happy to be receiving new registrations almost every day, still. EUEW has prepared some very engaging presentations on hot topics in our industry such as sustainability, circular economy, data and digitalization and the supply chain.
This year, we have our peers joining us in offering you through-provoking information and data to take back to your companies. ETIM, Europacable, EuropeOn and CECAPI are all preparing to introduce themselves to the EUEW community and to offer you a chance to interact with them directly. And, as usual, we, at the EUEW, did also prepare our share of surprises.

Lastly, I want to use this occasion to introduce you to my trustworthy team at the EUEW Bureau: Ana Iacovici, Valentina Tudosa, Lucian Linte and Vlad Nicolaescu. They are the people you talk to every day, they are the ones solving all pending requests and they are the ones offering me and the EUEW the necessary support to make the EUEW Annual Business Convention the emblematic event that it is today for the electrical wholesalers' industry.
We will all be present in Barcelona to offer you further support on site, and we all look forward to meeting you there, very soon!
Looking forward to November!
Koen Lauryssen