The All Electric Society offers scientifically sound answers to the great global challenges of our time: to climate change and the worldwide quest for further development. It describes a world in which regeneratively generated electrical energy is available worldwide as a primary form of energy in sufficient quantities and completely economically. All the technologies needed to make this vision of the future a reality are already available today.
The technologies and how the All Electric Society can become a reality are impressively demonstrated by the globally active family-owned company Phoenix Contact at its German location in Blomberg. The All Electric Society Park is currently being built there. At various interactive stations, it makes it possible to experience the many different ways in which renewable energy can be optimally generated, converted, stored, distributed and used. The solutions prove that moving away from fossil fuels and acting sustainably does not mean going without. Through sector coupling – the electrical and data connection of all relevant areas of life and work to form an overall system – it is possible to distribute green energy in an automated manner. In such a way that sufficient energy is always available where it is needed in the areas of mobility, energy, infrastructure and industry.
The renewable electricity for the All Electric Society Park is generated from sun and wind. Modern battery and hydrogen synthesis systems make it possible to store the precious energy and make it available during dark periods or consumption peaks. In addition, heat energy from heat pumps and conversion processes is used. The park shows how efficient all this is, as well as how to manage other resources such as water, using concrete and tangible examples from the fields of e-mobility, smart buildings, transportation infrastructure and production facilities.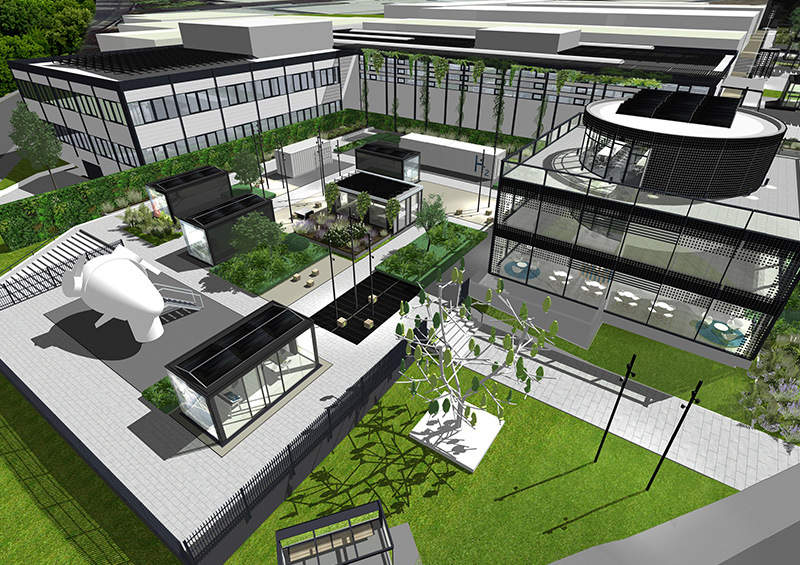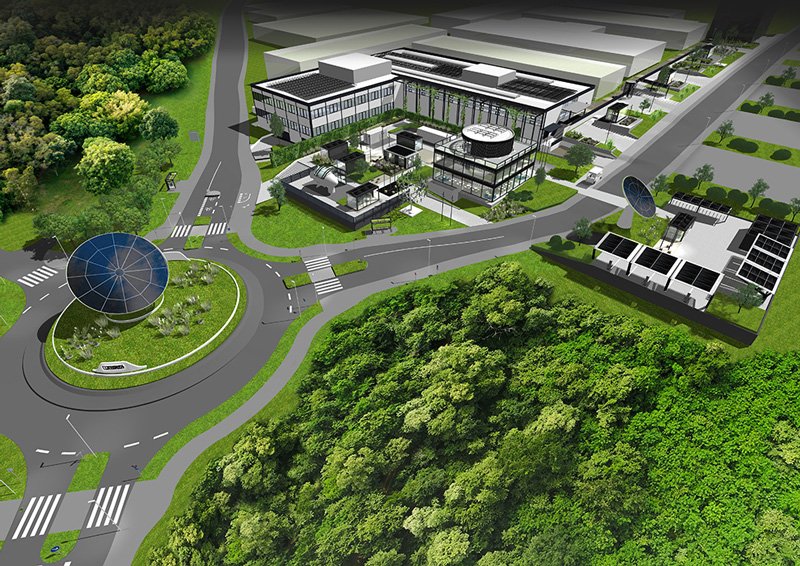 Visitors can discover on a small scale the great technologies and solutions for a sustainable and climate-neutral world of tomorrow. On around 7,800 square meters, the All Electric Society Park features glass cubes with the various applications, a pavilion with meeting rooms, and impressive exhibits such as a walk-in wind gondola or a solar tracker with a diameter of twelve meters that rotates around its central axis so that it is always at the optimum angle to the sun.
Explore the All Electric Society Park online now and learn more about the All Electric Society!