EDIT was launched on the eve of the General Convention in the company of more than 300 leading figures from across Europe's top electrical wholesalers and manufacturers. Reflecting EUEW's ambitious strategy, the magazine features an array of content designed to enhance the convention's inspirational program.
It gives me great pleasure to introduce EDIT, EUEW's exciting new magazine. As well as demonstrating our solid communications plan, the magazine is a great product that showcases EUEW's vision and leadership as we work to think and act on a European level – rather than a country level.

Hans Hanegreefs, Secretary General of EUEW
EUEW would like to thank the General Convention's sponsors and headline partners – ABB, Siemens, Niko and Ledvance – for their collaboration on creating EDIT.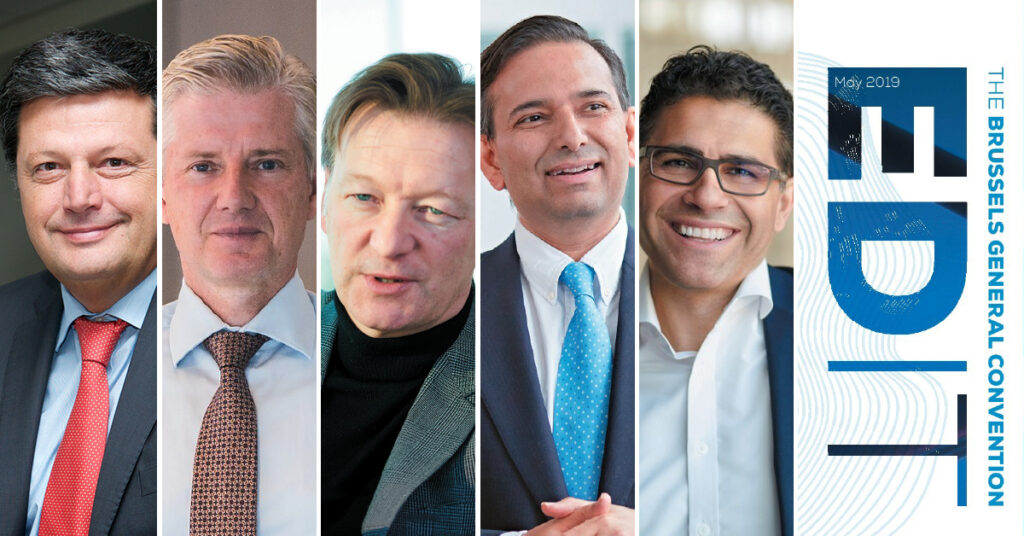 Interviews with Ralf Christian (Siemens), Tarak Mehta (ABB), Paul Mathijs (Niko Group) and Erol Kirilmaz (Ledvance) are highlights of the first issue, with all four leaders sharing their expert industry insights, and future of electrification, innovation, technology, artificial intelligence, emerging markets, circular economy and the roadmap of wholesale and distribution.
In addition, EDIT brings two special reports from IFH Koeln and MDM´s Ian Heller on digitalization and its impact on distribution and the future consumer journeys.
Enjoy our inaugural issue! EDIT is available in print at the Brussels General Convention and electronically on the EUEW website.